Center for
International Programs
The Center for International Programs of Aichi Shukutoku University aims to meet our students' diversified needs, by strengthening mutual collaboration among faculties and graduate programs and, also, by enhancing professional education through alliances with foreign universities. We also endeavor to nurture an international perspective in as many students as possible, so that they will be "living with diversity" and "rooted in the community, open to the world."
We sponsor a variety of international exchange programs, involving receiving of foreign exchange students from abroad and sending of Japanese exchange students abroad, providing short-term, overseas study programs, etc. We provide foreign language training courses in English, Chinese, and Korean. We also have courses to help Japanese students gain higher Japanese language skills and have more effective and smoother communications among themselves. For foreign students, we provide an exclusive course in which foreign students can learn Japanese language and culture.  This center also handles enrollment-related administration work for both undergraduate students and graduate students from foreign countries.
The Center for International Programs has two offices: One is located at the Nagakute Campus and the other is at the Hoshigaoka Campus. Students receive the same quality of services at either campus.
International Friendship Plaza
The Center for International Programs provides International Friendship Plazas at both the Nagakute and Hoshigaoka Campuses. Information about Aichi Shukutoku University's partner universities abroad, books and materials on overseas study and language training, and computers are all available at the Plazas. The Plazas offer unique venues for Aichi Shukutoku University students to interact with foreign students.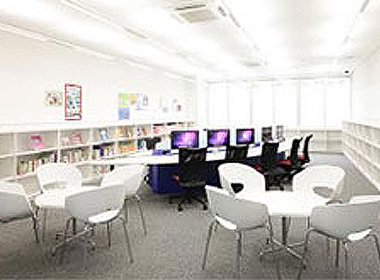 International Friendship Plaza at Hoshigaoka Campus
Building No.5 2nd floor
10 desktop computers available(5 MacOS/ 5 Windows)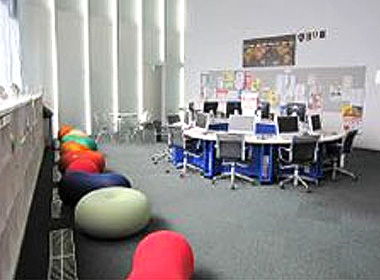 International Friendship Plaza at Nagakute Campus
Building No.9 1st floor
10 desktop computers available(5 MacOS / 5 Windows)
Information on overseas study
Information on scholarships
Information on certification examinations
Lending books from the Plaza Library