Center for International Programs: what we do
Center for International Programs has two main functions in promoting internationalization of the Aichi Shukutoku University;
Provides support to ASU students and international students on study abroad and student exchange programs.
Serves as a hub of international exchange activities on campus for students and community.
We believe ourselves as the implementer of ASU philosophy "celebrating diversity" to provide students with opportunity to encounter people with different perspectives and diverse backgrounds through participating in our programs.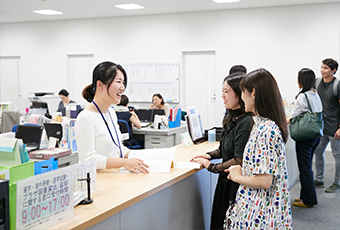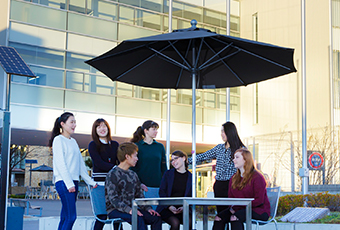 Affiliated Facilities
The Global Lounge:
The Global Lounge is a multi-lingual space where you can meet and interact with diverse students. Seasonal events and activities are organized here.
Drop by to check what is planned and happening on the fifth floor, Building 1 on Hoshigaoka Campus.
The Global Lounge
iHouse:
All exchange students are accommodated at iHouse, an international student dormitory on Nagakute Campus.
iHouse
Global Plaza:
Information hub center for students who plan to study abroad. 5 iMac computers are available for study purpose. You can browse English books, including travel guides, here.
Location:
second floor, Building 5 on Hoshigaoka campus (next door to the Center for International Programs)
Opening hours:
9:00 a.m. to 6:15 p.m. Monday-Friday during term
9:00 a.m. to 4:45 p.m. Monday-Friday during term break