Photo Gallery
Experiencing Japanese Culture
Not only we have classes for learning Japanese, we have classes to experience the Japanese culture!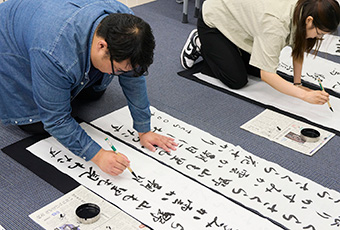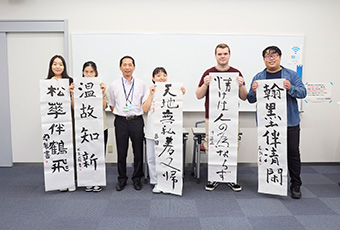 The class of Japanese traditional calligraphy "Shodo". Everyone is concentrating, trying their best to write better.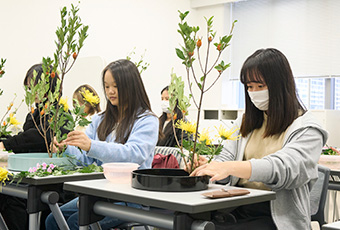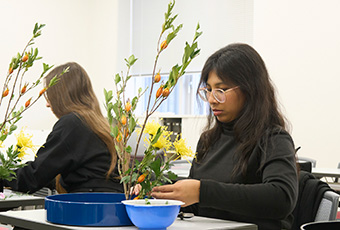 The class of Japanese traditional flower arrangement "Kado". We will use the flowers of the season. You can arrange the flowers to match the seasonal events such as Halloween and Christmas.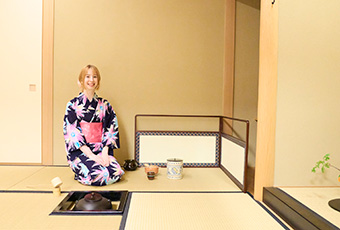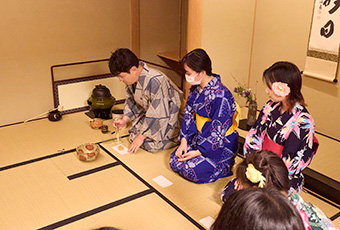 The class of Japanese traditional tea ceremony "Sado". The students seem a little uncomfortable doing the "Seiza"
Campus Life
Welcome Event -Sports Day
Scenes at the welcome event -Sports Day by the Japanese students.We always have exciting games at the event and everyone is having a fun time! Your Japanese Buddy will welcome you!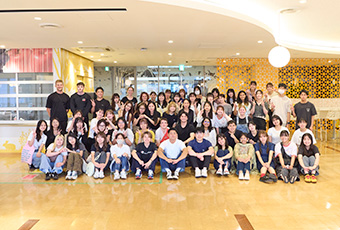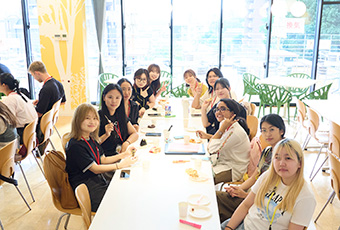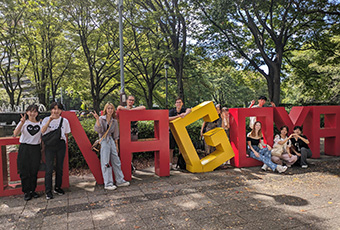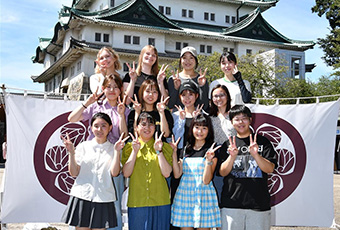 Global Lounge
The Global Lounge (Hoshigaoka Campus) is a place where many Japanese students who study foreign languages gather and meet. You can have lunch, do homework, or just relax here. We gathered books and board games across the world. Feel free to visit and find your own way of relaxing.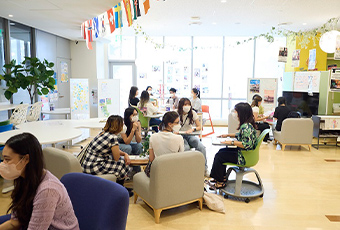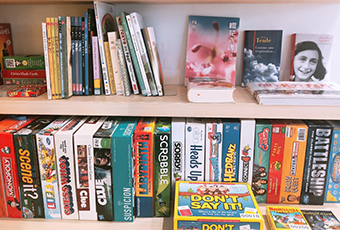 Cafeterias
Hoshigaoka Campus have two cafeterias and one stand store. The prices are reasonable and the cafeteria is always crowded with our students at lunchtime!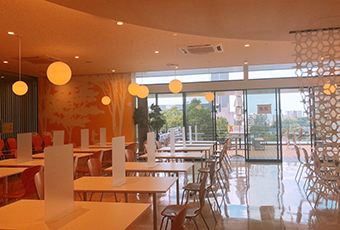 Lounge WEST (Hoshigaoka Campus)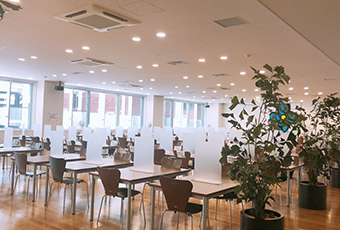 Lounge EAST (Hoshigaoka Campus)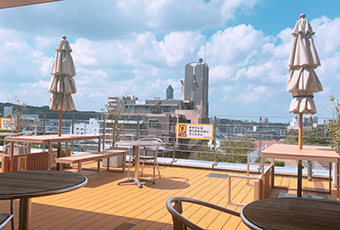 Nice weather? Then eating lunch at the terrace is a great idea!
There is a convenience store close the campus (one minute walk!) and also, there are many fast-food restaurants and cafes nearby. A great place to go at lunchtime or afterschool!
Gym and Pool
Nagakute campus which includes the dormitory has a gym and a pool. Many students from abroad come to these facilities afterschool or on holidays to build up or to exercise and refresh.